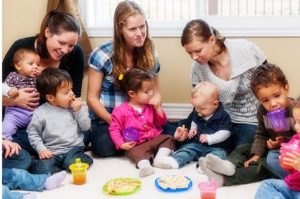 ladies fellowship
姐妹团契
Every Thur 10:00am
每周四早上十点
The Ladies Fellowship is open to all ladies, whether you come every week, or only drop in occasionally, whether you attend church regularly, or not. Most weeks a LF's leader will lead a Bible Study to challenge and encourage us in our daily living. All are welcome and the meeting is held at Pastor's residence.
姐妹团契欢迎所有的女士参加,无论你选择是每周都来参加或只是偶尔加入我们,也无论你是否有教会聚会的经历。姐妹团契会通过对《圣经》的查考来帮助参与者面对日常生活的挑战。团契地点为牧师住所。
Venue: Pastor & Mrs. Weng's residence
地点:翁牧师与师母家
Wednesday Prayer Meeting
祷告会
Every Wed 7:00pm
每周三晚七点
Prayer meeting is a time for believers to seek a deep intimacy and quiet communion with God at His throne. It is a time of unity with fellow believers in the presence of the Lord. It is a time to care for those around us as we share their burdens as they intercede for one another. It is a time for mutual encouragement and edification through sharing of God's Word. If you have any prayer requests, please let us know. All are invited to join our prayer meeting at Pastor's residence.
祷告会是信徒们寻求与神亲密且安静交通的时间。这是与同工信徒们在主内见证合一的时间;是信徒关心邻舍疾苦,分享重担,彼此代求的时间;更是一个通过分享上帝话语来互相鼓励和启发的时间。如果你有任何需祷告的事项,请告诉我们。欢迎所有人都来参加祷告会。祷告会地点为牧师住所。
Venue: Pastor & Mrs. Weng's residence
地点:翁牧师与师母家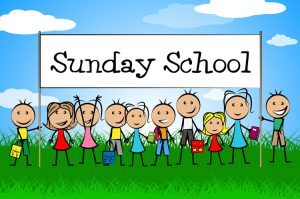 children's sunday school
儿童主日学
every sun 3:30pm
每周日下午三点半
At PBPC, we believe that the teaching of God's truth to children is the job of the parents and should be done in the home. What is taught in Sunday school should only be a supplement to what is taught at home. Therefore, we believe that the church and family should work together to educate children in the faith. Even if you are new to church, your child is invited to join our Sunday School!
在笃信圣经长老会怀恩堂,我们相信教导孩子关乎上帝的真理是父母的责任,而且家庭是主要的教导场所。儿童主日学所教导应该只是对家庭教导内容的补充。我们认为教会和家庭应该协力对孩童的信仰进行教导。即使你是初次来参加我们的聚会,我们也欢迎你的小孩加入我们的儿童主日学。
Venue: Church
地点:教堂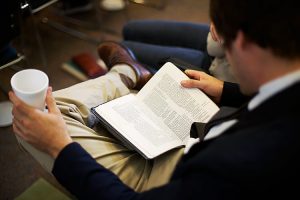 Sermon Reflection
信息回思
Every Sun 4:45pm
每周日下午三点四十五
The Westminster Confession of Faith is considered by many to be the best statement of systematic theology ever framed by the Christian church. At PBPC, our doctrines and practices are summarised in the Westminster Confession of Faith and its Larger and Shorter Catechism, and they serve as a subordinate standards to the Scripture. Everyone is invited to visit or join our Shorter Catechism Class!
威斯敏斯特的信仰告白被广泛地认为是有史以来有关系统神学的最佳论述。在笃信圣经长老会怀恩堂,我们所认可的教义及所奉行的均总结在威斯敏斯特信仰告白及大小要理问答中。同时,我们清楚的认识到作为标准而言,他们的地位相对于《圣经》是次要的。任何人都可以来参加威斯敏斯特小要离问答课程。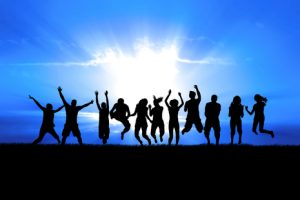 Youth Bible Study/Fellowship
青年查经/团契
Every Sunday 4:45pm
每周日下午四点四十午分
Reaching out to young people and Uni-students has been a burden of PBPC, we have started a youth Bible Study/Fellowship where young people can come together for fellowship and grow in God's Word.
展开面向青年人和大学生的事工一直以来都是笃信圣经长老会怀恩堂的负担。我们开始了青年查经/团契,以满足年轻人能够聚集在一起在神话语中成长的需要。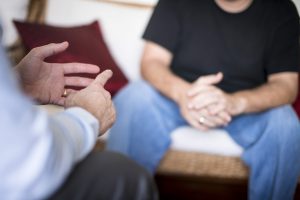 *Free Counselling
If you need counelling, you may contact our church to make an appointment.
*Everything you confide with us would be kept absolutely confidential.
华语成人主日学
Every Sunday 4:45pm
每周日下午四点四十午分
成人主日学旨在指导和装备有着不同兴趣与不同程度灵命的基督徒,并提供门徒训练。我们先在在查路加福音!我们邀请愿意用中文分享和交通的信徒与慕道友参加!
欢迎所有信徒与慕道友来参加!
地点:教堂
Meetings 聚会
Day 星期
Time 时间
Worship Service

主日崇拜

Every Sunday

每星期天

3:00pm
Children's Sunday School

英语儿童主日学

Every Sunday

每星期天

3:30pm
Refreshment & Fellowship

茶点与团契

Every Sunday

每星期天

4:20pm
Chinese Adult's Sunday School

华语成人主日学

Every Sunday

每星期天

4:45pm
Sermon Reflection
信息回思

Every Sunday

每星期天

4:45pm
Youth Bible Study/Fellowship

青年查经/团契

Every Wednesday

每星期天

4:45pm
Prayer Meeting

祷告会

Every Sunday

每星期三

7:00am
Ladies' Fellowship

姐妹团契

Every Thursday

每星期四

10:00am
PROVIDENCE BIBLE-PRESBYTERIAN CHURCH

Worship at: 247 Main North Road, Sefton Park, SA 5083
Mailing Address: 169 Brougham Drive, Valley View, SA 5093
Tel: 08 8263 9689
Email: pastor@providencebpchurch.org